Top 10 Movies that Influenced Teen Girl Fashion
Top 10 Movies that Influenced Teen Girl Fashion:
 1. Mean Girls,2004
Mean Girls is a hilarious film that provides a snapshot of not only the lives of many Millennial high school girls, but the early 2000s in general. The backhanded compliments, the inter-girl gang politics, and the iconic Mean Girls fashion perfectly encapsulate what high school might have been like if you were a part of the popular crowd. From tiny handbags pink on Wednesdays, and mini skirts, this film launched so many fashion trends to even count.
2. Clueless,1995
 Clueless' biggest legacy is its fashion. The looks, created by costume designer Mona May, have inspired more than two generations to don plaid yellow skirt suits, numerous fashion collections paying homage to the film's stylish protagonist, and trends that are still having a moment almost 25 years later. The film boosted the popularity of Organza tops, tiny bags, and babydoll dresses in teens.
3. High School Musical,2006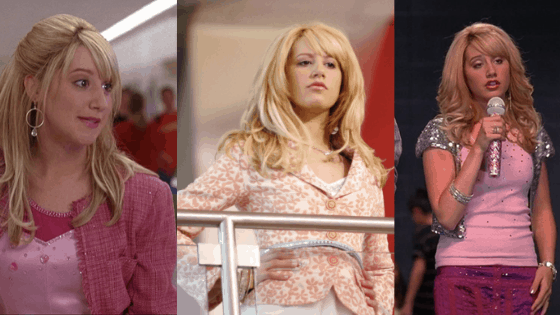 In 2006, High School Musical rocked teen worlds. It was THE movie everyone would talk about in class, sing in the car, and watch over and over again. To say the least, this film was an important part of most childhoods.I think we can agree that Sharpay Evans was a serious fashion goddess (and lifestyle inspiration) in the 2000's. Though she was technically portrayed as the "villain" of the film you had to love her, especially for her style- Sharpay always looked amazing no matter what. Her pink looks were to die for and her stage costumes were always on point. She represented the girly girl of the 2000s everyone wanted to be.
4. The sisterhood of the Traveling Pants,2005
 After watching this movie myself, I could help but want a pair of these pants myself. This teen classic started the trend of crop tops  and dresses on low rise jeans 
5. Confessions of a Teenage Drama Queen,2004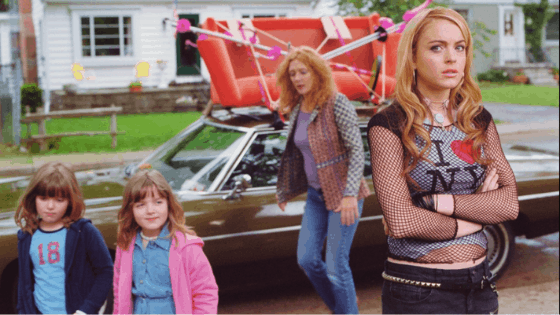 Confessions of a Teenage Drama Queen was one of the most iconic teen movies of the early aughts. The movie follows Lola, played by Lindsay Lohan, as she moves to the suburbs away from the hustle and bustle of New York City. Being a city girl, Lindsay's character brought in a whole new attitude when it came to her style, ranging from a classic "I Heart NY" t-shirt paired with a fishnet long-sleeved shirt on top — because, duh! — to a mod-inspired minidress. Her character goes on to wear a variety of nostalgic looks like cargo pants, newsboy caps, and feathered coats that make us wish it was 2004 again
6. Freaky Friday,2003
Lindsay Lohan's 2000s-era breakout role. As a master of guitar and the wit-wielded word, Lohan sets the teen movie style bar high, channeling mall fashion of the era via plaid dresses, denim girl jackets, giant boots, and baseball tees. 
7.New York Minute,2004
Mary-Kate and Ashley Olsen have been style icons since they wore their first tiny dresses on Full House as babies. So, we shouldn't be surprised at the aesthetic success of New York Minute, which saw the sisters take on two different style roles (one rock and/or "punk," the other "classic" and/or "conventionally feminine"), eventually blending their looks somewhere down the middle. The true winners? The I Heart New York t-shirts, which many teens turned into "going out" staples. 
8.13 going on 30,2004
Jennifer Garner's character — a 13-year-old trapped in a 30-year-old's body — wears plenty of bright colors, bold prints, kitten heels, and tiny bags, Garner epitomizes how the decade actually championed the same amount of loudness we associate our beloved nineties with. 
9.Bring It On,2000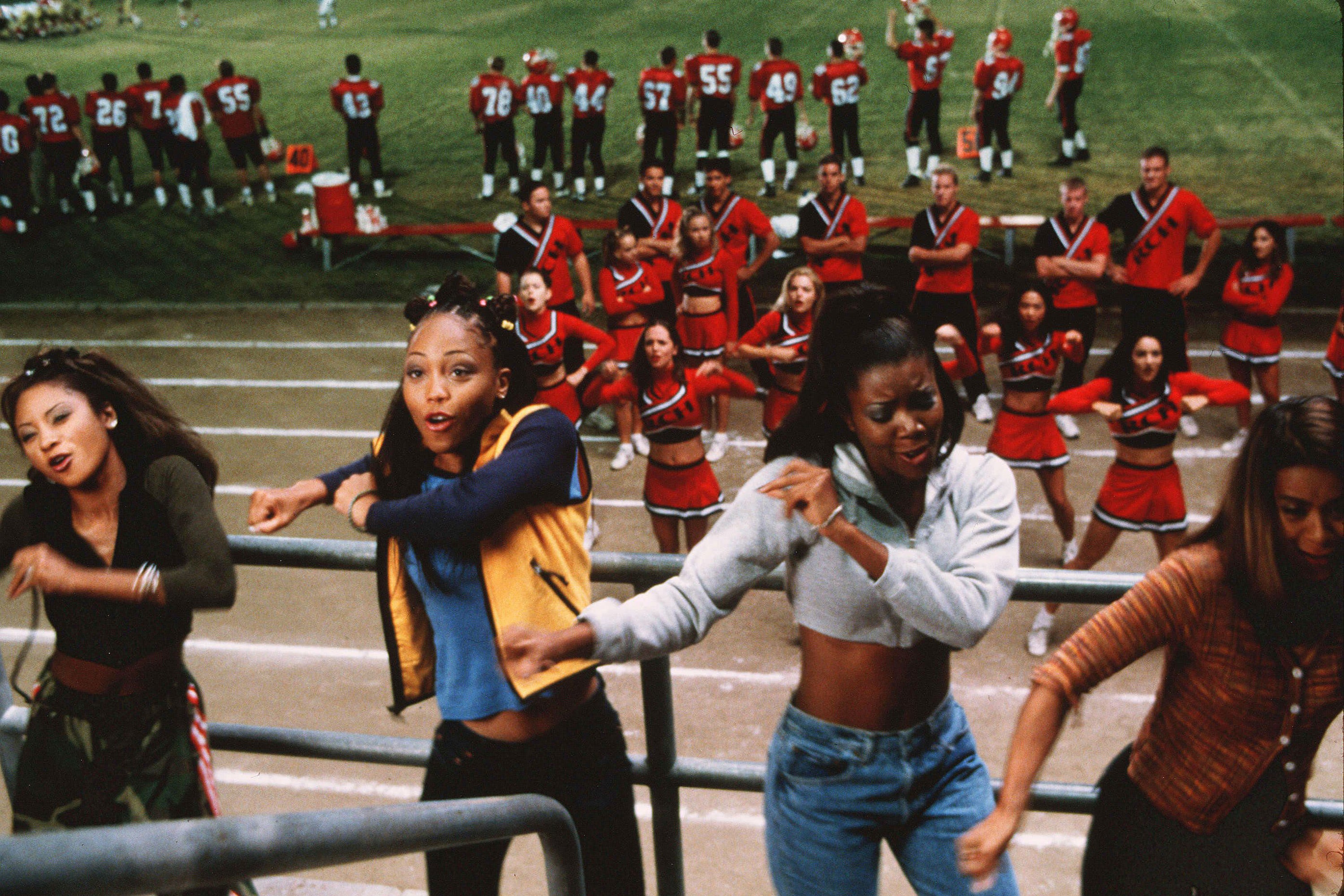 After watching this movie, Adidas paraphernalia, crop tops, and cheerleading uniforms were the way to go for many teens in the 2000's
10.10 things I hate about you,1999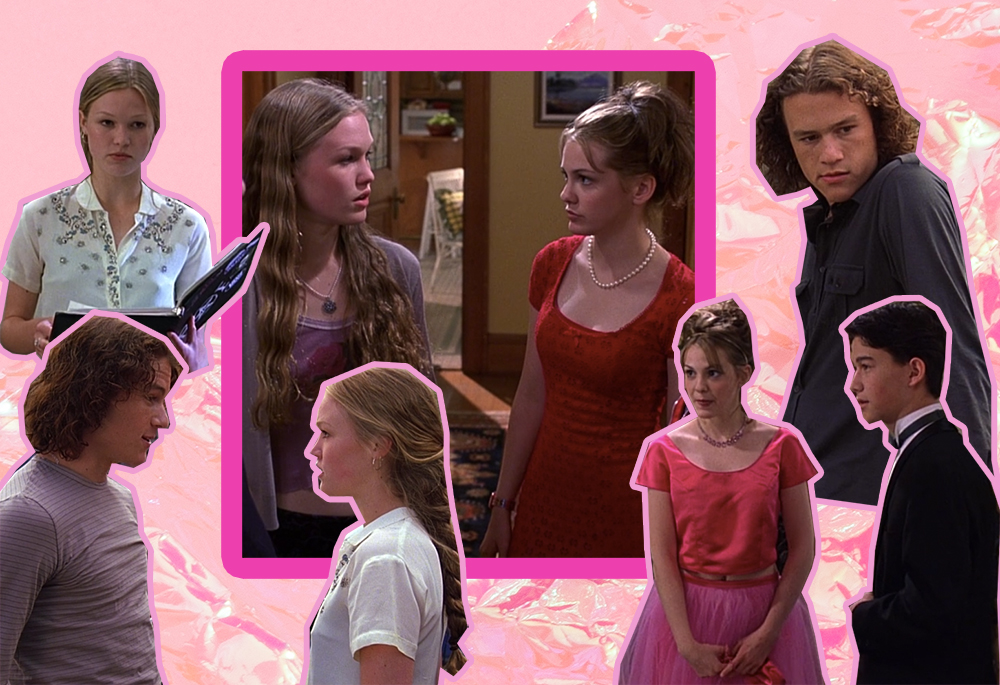 If you were in high school around this time, you'd agree that the film's fashion was pretty accurate. Unlike the colorful retro-inspired outfits in Jawbreaker, Kat's casual, cool-girl aesthetic and Bianca's girly garb were more of a reality for actual teens of the era. Kat wore flared pants, camo print, and belly shirts, all with a laissez-faire quality, while Bianca coveted pink floral dresses and other ultra-femme pieces.