Forest Flames
Forest Flames
Ming Doong and Shuga Shiraki
     Forest fires are an international problem and people should be aware of the consequences. There are many fires and the globe, but we should be on the lookout for the biggest ones. They can cause massive destruction to communities around the area and could leave the victims homeless and/or with no money. Sometimes, fires fight back and take the lives of brave firefighters that try to save the helpless people.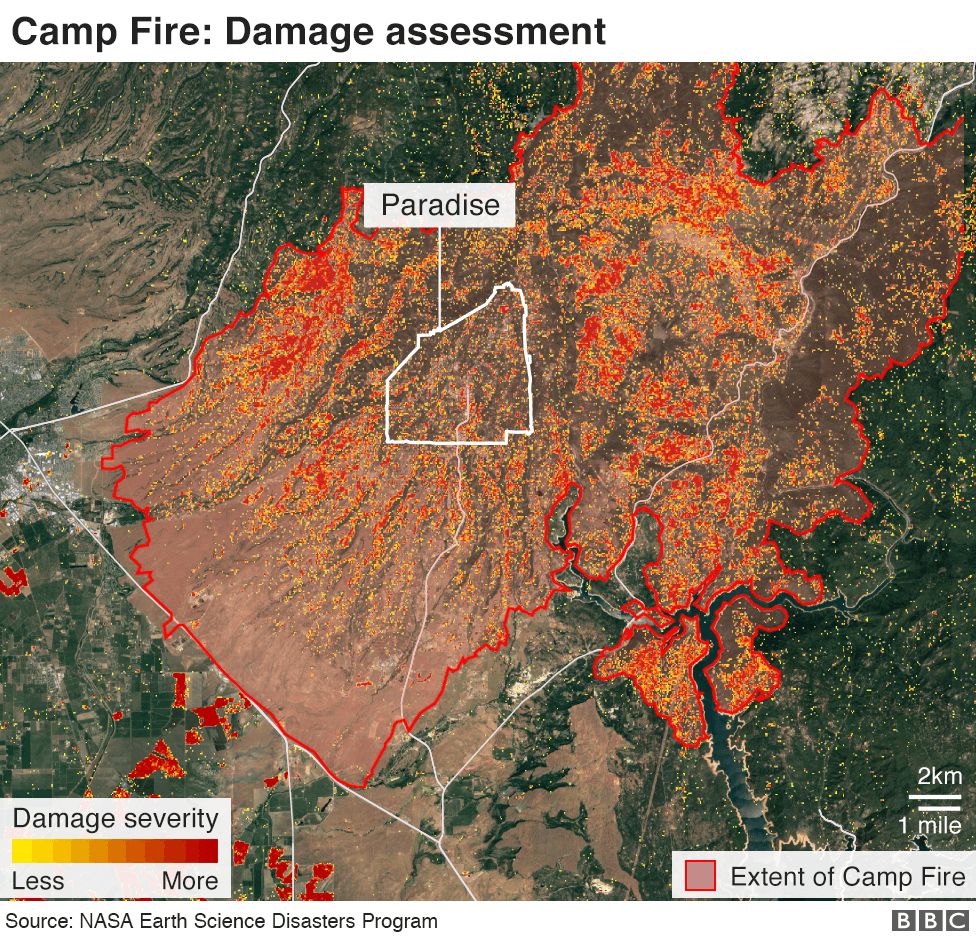 For example, Paradise, CA had a wildfire that took 15 days to contain and extinguish. This raging fire started on November 8, 2018 and lasted until November 23, 2018. The fire was so huge, the air particulates  affected our air quality here in Foster City so much that we needed to stay home for our health and safety. 
     First, there is usually an accident that starts a fire. It could be garbage such as cigarettes dumped. It could be a natural disaster like lightning from a thunderstorm. Or it could just be a campfire gone wild and couldn't be contained. Second, the little fire that is created will start sucking up the fuel that it can find around them to grow.   The fuel could start with the little twigs and branches then eventually the fire gets bigger to trees, Then the whole forest. This is when the fire becomes extremely dangerous. A little accident could end up being a massive fire.
     Forest fires are dangerous, and we should be aware that humans are part of the cause. We cause global warming by releasing greenhouse gases into the air which is made from activities such as burning fossil fuels for electricity. This heats up the Earth even more which  causes more forest fires around the globe. The greenhouse gases help the fires by making the trees to dry out because of the hot emissions. This is starting to happen more and more due to the poor decisions taken by human kind. Another
consequence is oxygen supply, when we burn down forests intentionally to make farmland and don't consider replanting the trees. The oxygen levels decrease and carbon dioxide levels increase.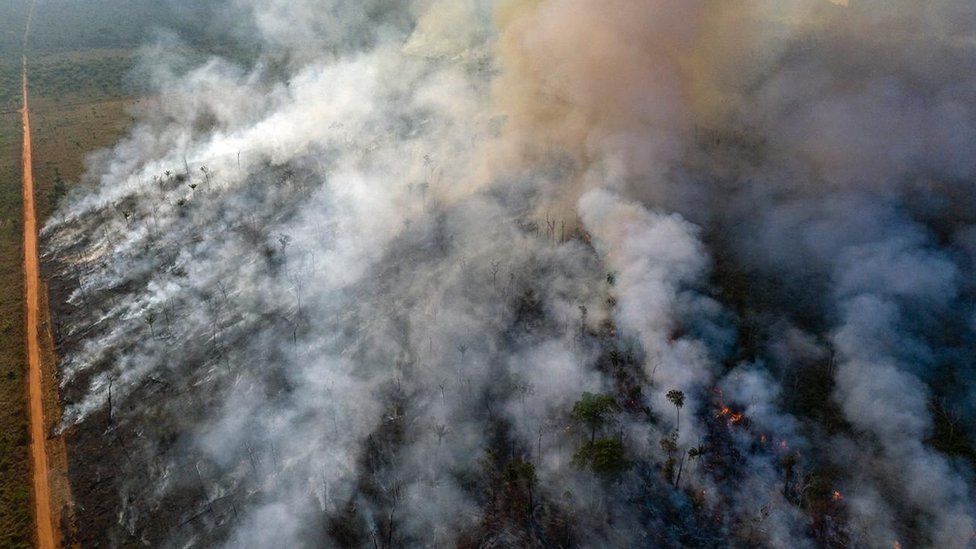 An example of a raging forest fire going on the world right now would be the Amazon fire. It started in August 2019 and is still burning and we don't know when it is going to stop. Brazil is struggling to stop it since they left it for so long for more farmland. It is most likely that it started because Brazilian government started the fire themselves in need of farmland. The Amazon forest produces 20% of the oxygen in the world if this forest burns down, the world will over flood with carbon dioxide eventually killing us all. It is also the largest forest in the world covering 6,000,000㎢ (2316612.951 square miles) of land and if it all burns up into ash we won't have enough trees to make houses. In addition, the Amazon is home to 427 mammal species, 1,300 bird species, 378 species of reptiles, and more than 400 species of amphibians and many species of animals may go extinct because of deforestation by the fire.
https://cdn.bulbagarden.net/upload/thumb/4/4e/Jessie_Wobbuffet.png/1200px-Jessie_Wobbuffet.png
https://ichef.bbci.co.uk/news/976/cpsprodpb/21C4/production/_104444680_california_damage_map_nov22_976.png
https://www.climate-change-guide.com/images/melting-ice-polar-bear.jpg
https://ichef.bbci.co.uk/news/976/cpsprodpb/12644/production/_108523357_matogrossodrone1marizildacruppeamnestyinternational23august2019.jpg